Email Notifications
Email notification is very powerful functionality that allows to notify your customers about successfully refreshed queries/reports and provide them with the result of this updates as an attachment in Google Sheets, PDF, Excel or CSV file.

To view this functionality you need to select from the menu Add-ons -> G-Accon for WFM & XPM -> Automation -> Update/Modify/Delete Workflows. Load a workflow template and select "Emails" tab.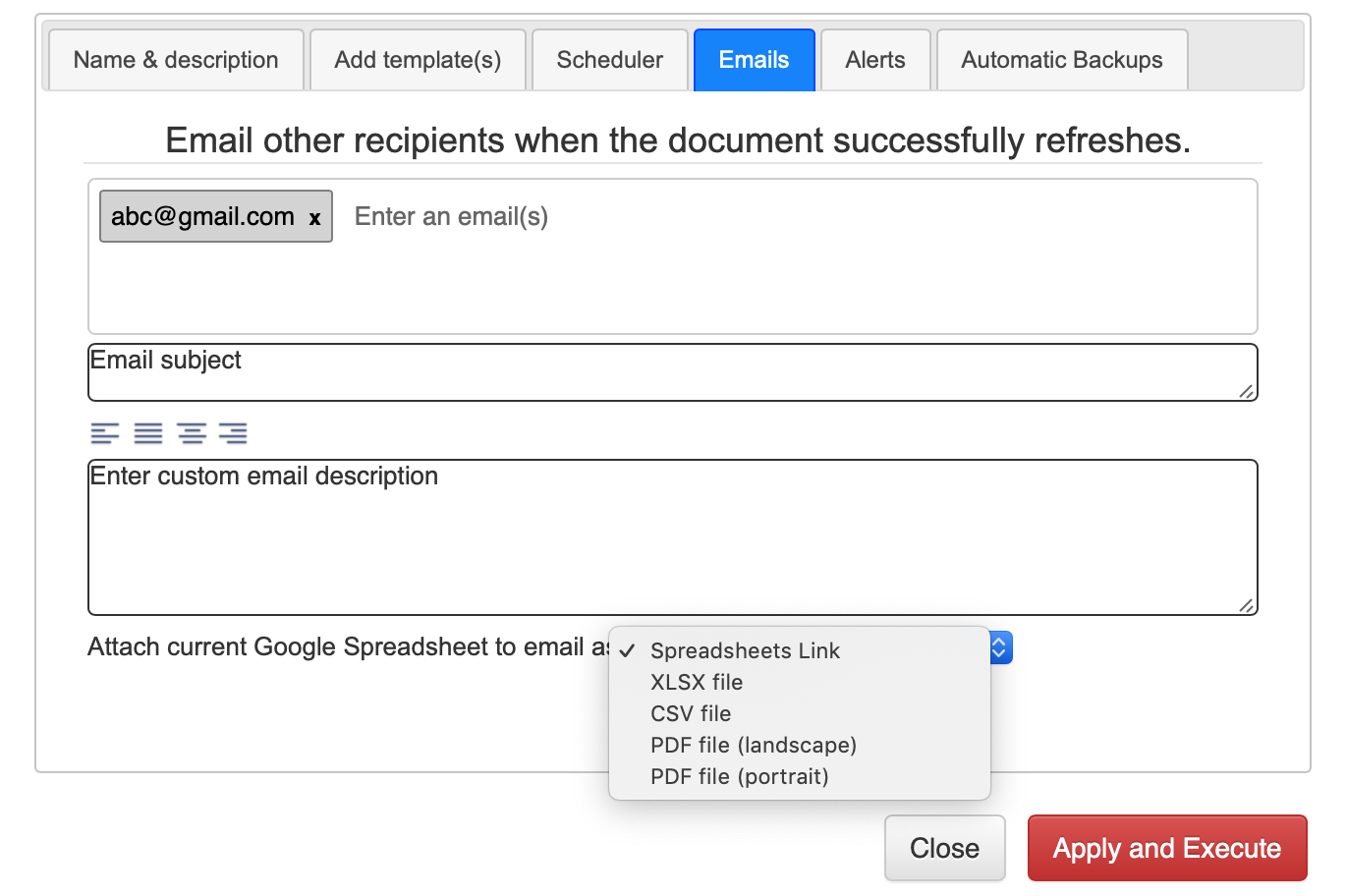 Emails to the recipients would be generated only if all queries/reports are updated successfully and there are no errors discovered. Depending on your selection either the link to the current active Google spreadsheet will be included in the email or PDF, Excel or CSV file will be attached.

In case of Google Spreadsheet link, you must share the current spreadsheet with your recipients before sending the email notification, otherwise, your customers will not be able to open the attached document.

"Enter an email(s)" field contains list of emails whom the updated queries/reports should be sent. G-Accon for WFM & XPM generates and sends individual email for each of the recipients. The email will be sent from your name.
"Enter an email subject" field contains email subject.
"Enter custom email message" field will be included into the body of the notification email.
"Attach current Google Spreadsheet to email as" gives you the ability to add Google Spreadsheet link or attach Google Spreadsheet as Excel, PDF (landscape/portrait layout) or CSV file to your email notification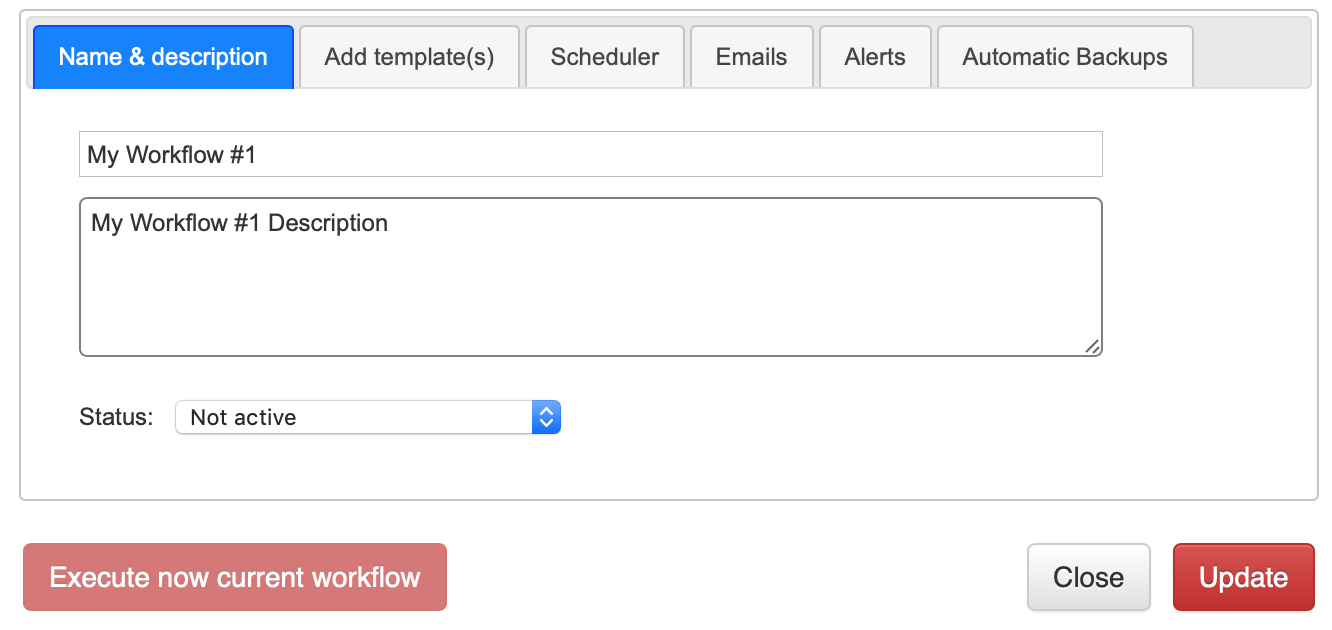 You must click on the "Apply and Execute" button to save emails settings for the future use (permanently). If you click on the "Execute now current workflow" button the system will execute the request only once.
© G-Accon. All rights reserved.