How to Sign In QuickBooks
To sign in QuickBooks you need to select from the menu Add-ons -> G-Accon for QuickBooks -> QuickBooks Sign In.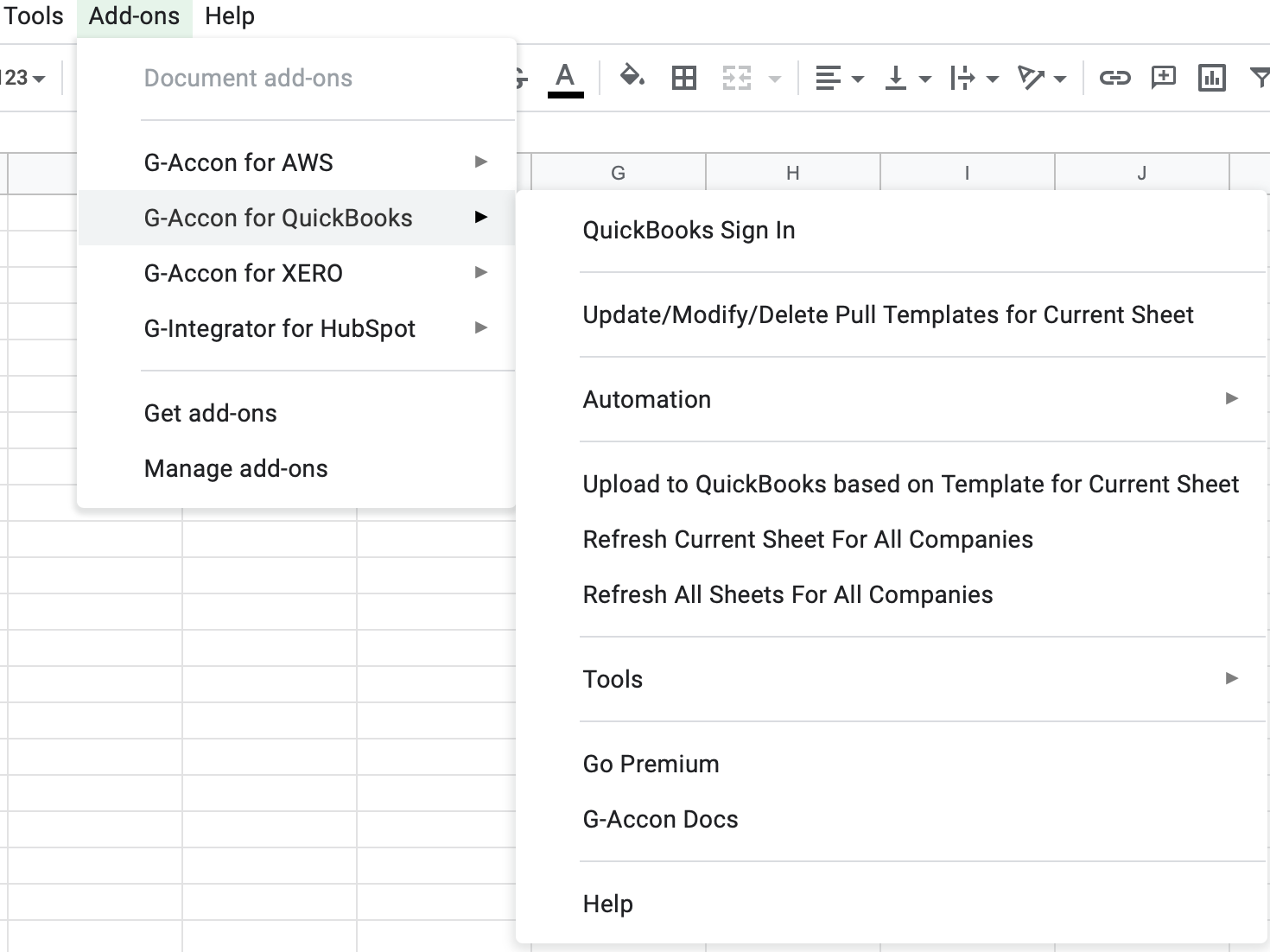 ---
For G-Accon for QuickBooks you will see a new pop-up "Login to QuickBooks.com" window where you need to click on "Connect to QuickBooks" .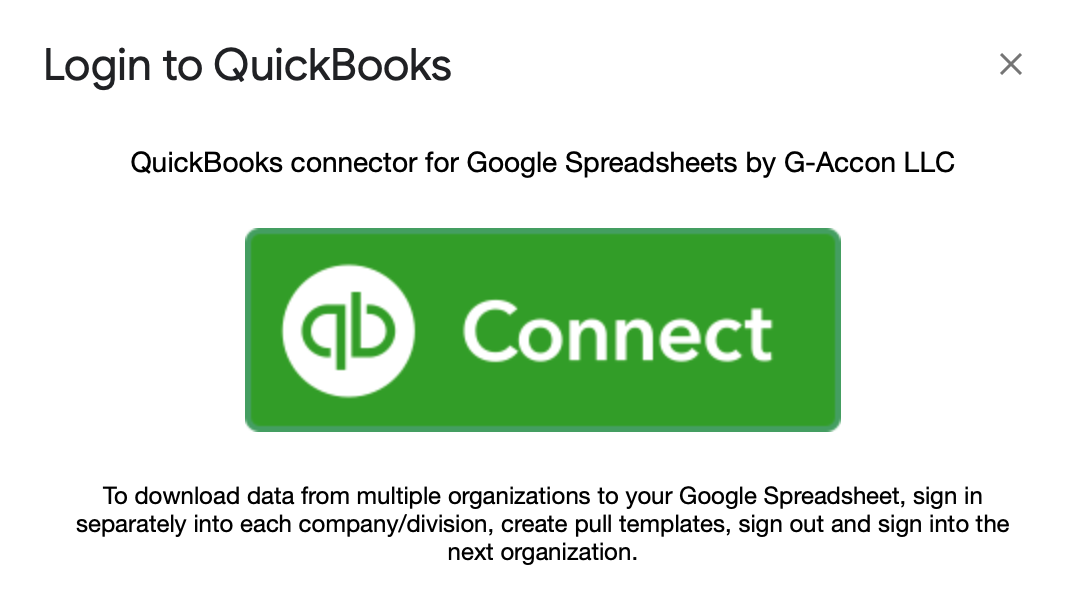 ---
By pressing "Connect to QuickBooks" button you will be redirected to QuickBooks.com web site login screen. Enter your credentials and login to QuickBooks.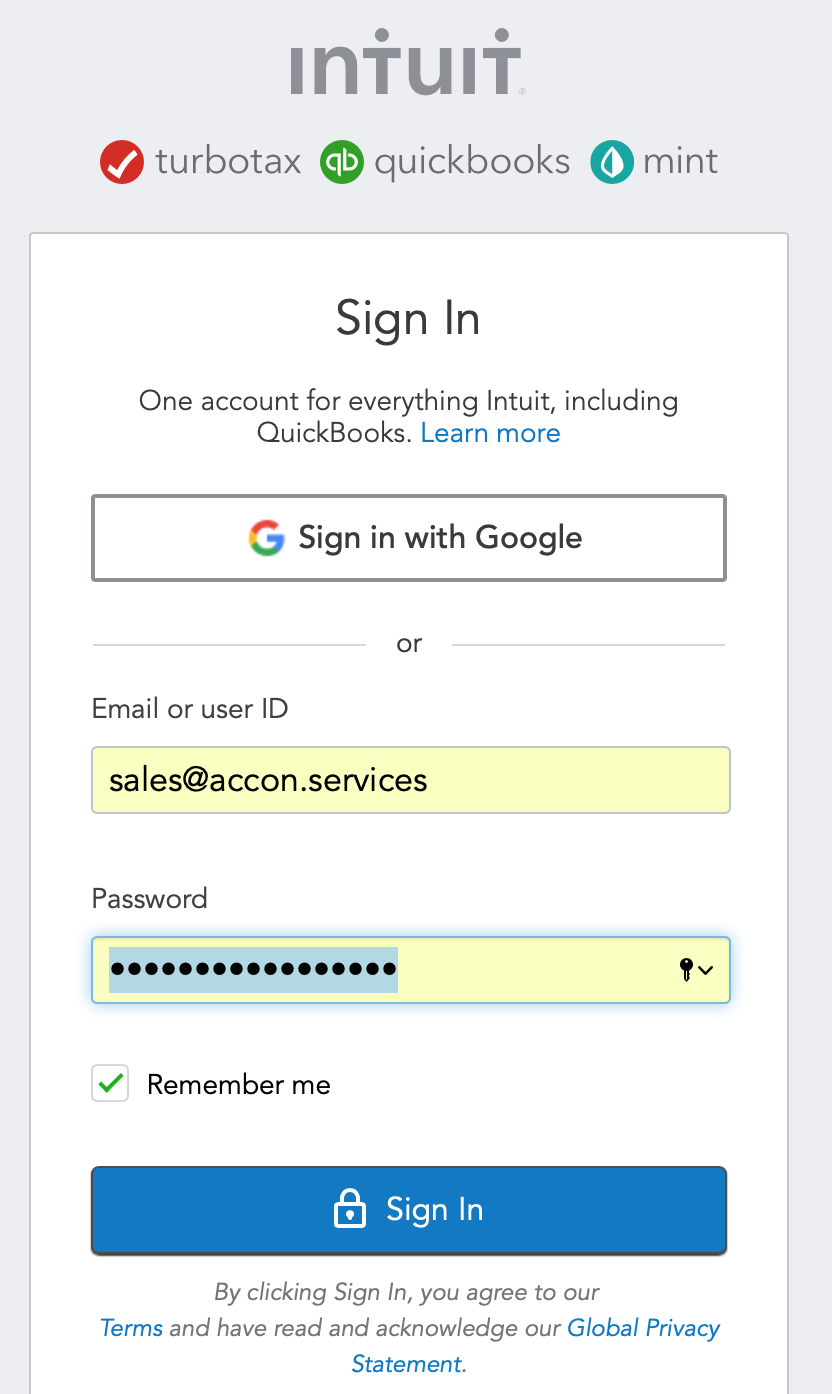 ---
---
Upon successful login to QuickBooks you will see the below screen. Then you go to Google sheets which will activate G-Accon Add-ons we just added.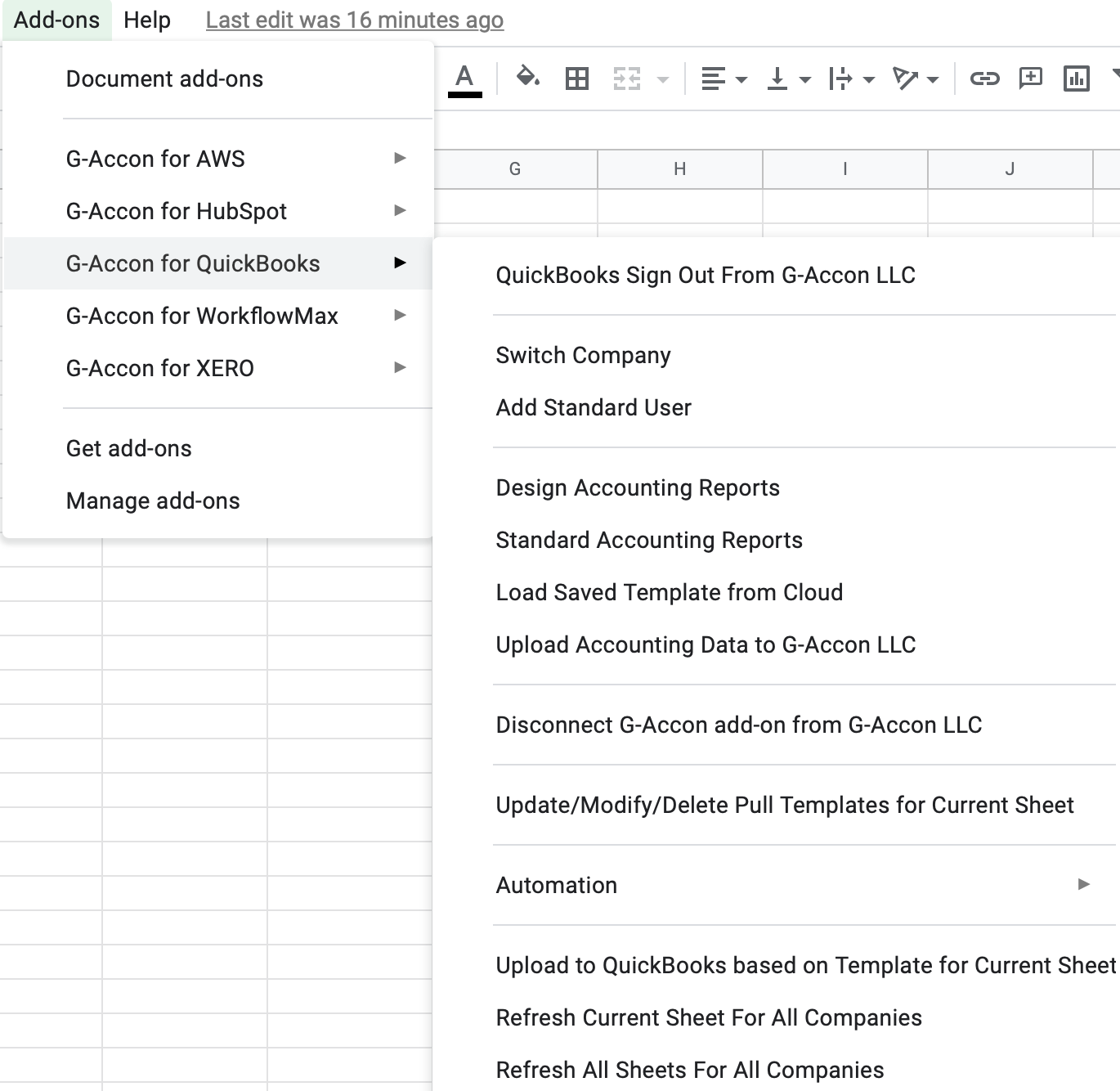 © G-Accon. All rights reserved.