Change Template(s) Ownership
Change Template(s) ownership functionality allows you to assign access to all your templates to another user.
That functionality can be used when the old owner of the G-Accon templates leaves the company or on vacation or on medical leave or when the responsibility within your team is changed. To change template ownership you need to be logged in into the product (Xero, QuickBooks, or WorkflowMax).

Then you need to select from the menu Add-ons -> G-Accon for Xero (QuickBooks or WorkflowMax) -> Tools–> Change Template(s) Ownership. You need to enter new owner email and confirm it. As a result all templates will be assigned to a new owner, John Smith in our case.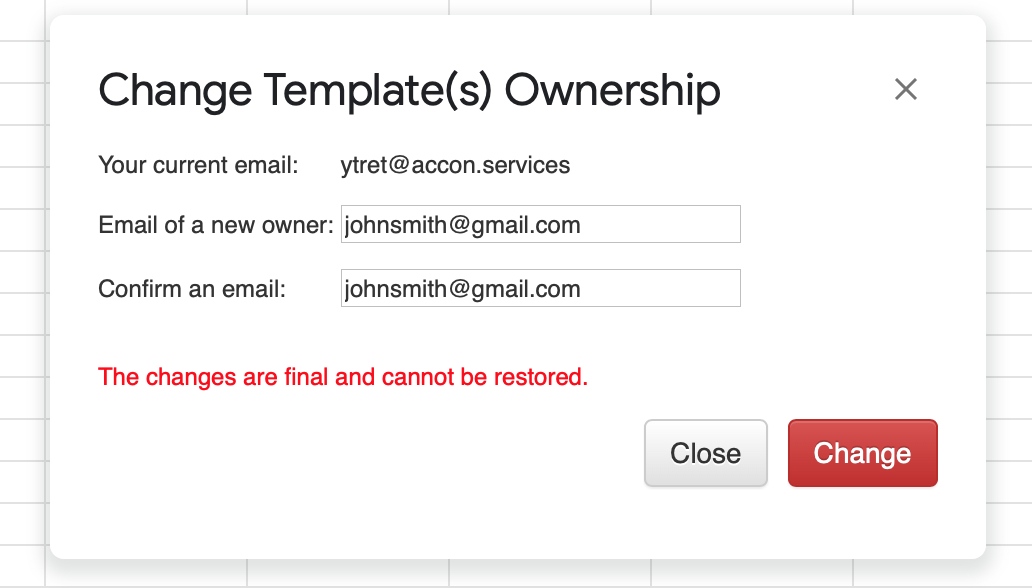 ---
The next step is either update the customer details through the Customer Portal or create a new subscription for a new user.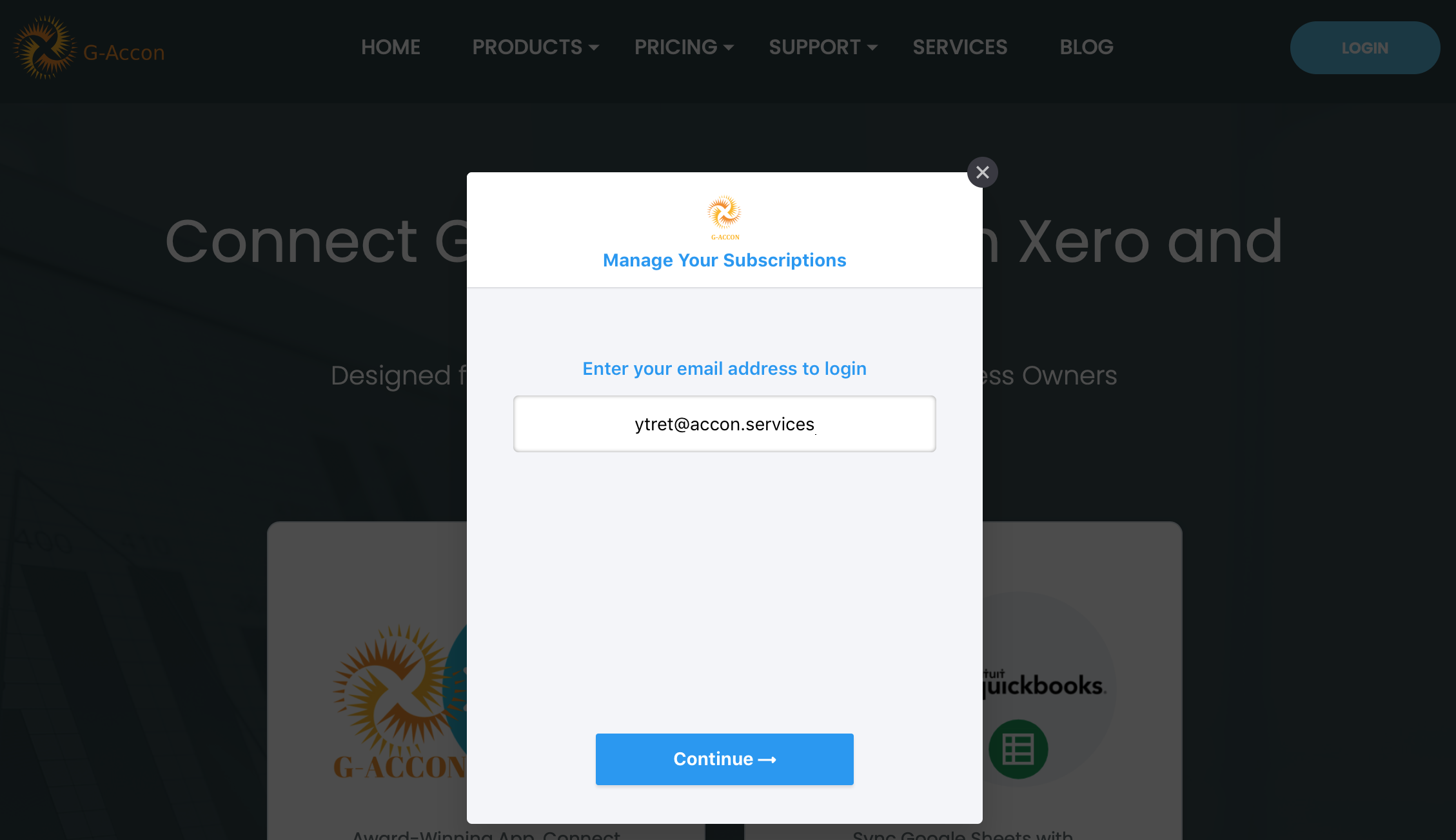 The final step will be to open Google Spreadsheet and login into G-Accon using new email address. You should be able to see all templates and all processes copied from the previous owner.
© G-Accon. All rights reserved.