Automatic Backups
Automatic Backups functionality allows you to backup your google spreadsheet.
In order to the backup your spreadsheet you need to select from the menu Add-ons -> G-Accon for XERO -> Automation -> Update/Modify/Delete Workflows.
If you need to create a new workflow see Create Workflow document.



The following window "View workflow(s)" will be displayed on the upper right corner of your screen. You can view all existing workflows and their statuses (Active/Not Active) , and you also have the ability to modify or delete them.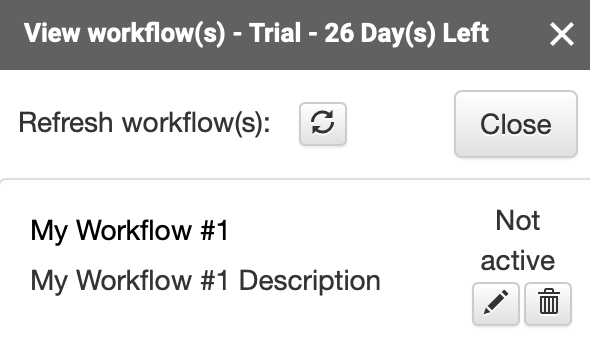 "On" and "Off" radio buttons regulate weather the backup file should be generated or not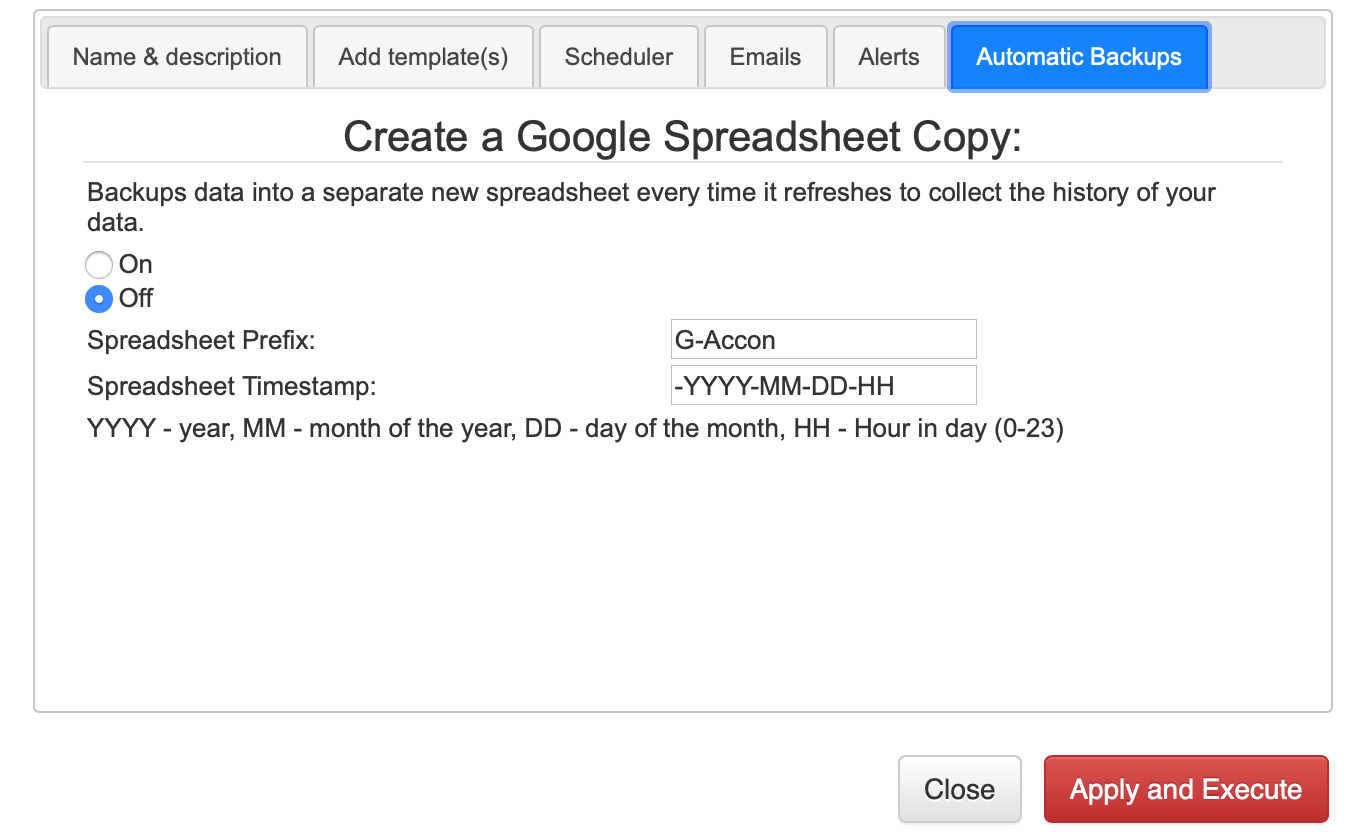 "Spreadsheet Prefix" and "Spreadsheet Timestamp" fields are used to assign new file name to the snapshot file. Example: G-Accon-2018-01-01-01. You must click on the "Apply and Execute" button to save snapshot configuration permanently.
© G-Accon. All rights reserved.