Modify Workflow
To see all workflows and/or modify them you need to be logged in into XERO. Then you need to select from the menu Add-ons -> G-Accon for Xero -> Automation -> Update/Modify/Delete Workflows.




The following window "View workflow(s)" will be displayed on the upper right corner of your screen. You can view all existing workflows and their statuses (Active/Not Active) , and you also have the ability to modify or delete them.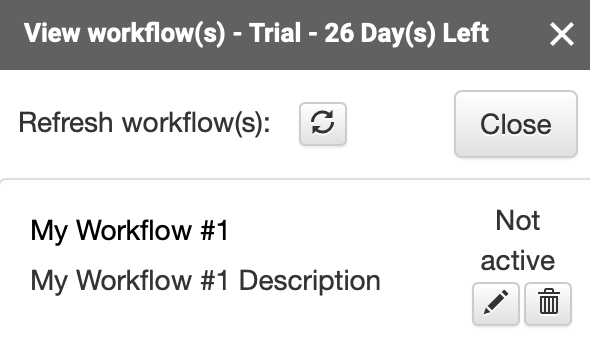 © G-Accon. All rights reserved.